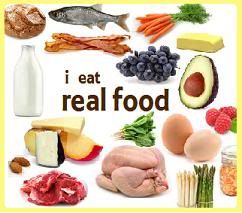 There is a common assumption that Real Food has to be Real Hard, that it takes a lot of time that it is expensive. I disagree. Yes Real Food does take some work. You are not reheating and serving, unless YOU previously made it. I do not make everything all day from scratch, nor do I spend all day in the kitchen cooking. Some of my meals take less than 20 minutes. Some of are easy crockpot meals.
MYTH
Real Food takes a lot of time. Last week I made
Breakfast for Dinner.
A meal like that can be ready in less than 30 minutes at home. I made Eggs, Buckwheat Pancakes, Fresh Pineapple, Real Maple Syrup and Bacon. How easy was this meal. I used a prepared box mix, my eggs I bought at school from one of the FFA students, the bacon I got at Aldi's. as I did the pineapple.
Cost break down
Eggs $1.00 (6 eggs at $1 for 12 – for pastured chickens)
Buckwheat Pancake Mix
$2.09
Pineapple .99
Bacon 1.89
Real Maple Syrup
$1.11 an ounce – mom pours it on
Total cost $8.19 for a family of 5
Cost per person $1.64
I am linking this up with
Food Renegade Fight Back Friday
Traditional Tuesdays @ Cooking Traditional Foods
The Nourishing Gourmet's Pennywise Platter Thursday